This post is sponsored by Britax but all opinions and embarrassing anecdotes are my own!
*****
Shortly after my husband & I found out I was expecting, we got even more exciting news. My friends wanted to throw us a baby shower and…drumroll…we needed to register for everything we'd like family & friends to buy! That's right, not only were we getting a little mocha-colored ball of snuggly goodness out of the deal, we could also expect our loved ones to pay for all of her stuff? Why hadn't we thought of this sooner?!
We drove to our nearest baby boutique and went absolutely bananas. Boppy? Got that. Baby bouncer seat? Got that. Shopping cart cover? Got that. Wipes warmer? Well her tooshie can't warm itself, can it? Got that! Playmat with the latest in pediatrician-recommended color-coded brain stimulating toys? Got two of those. When I say that we were stocked, please believe me, baby #1 wanted for nothing, lucky kid.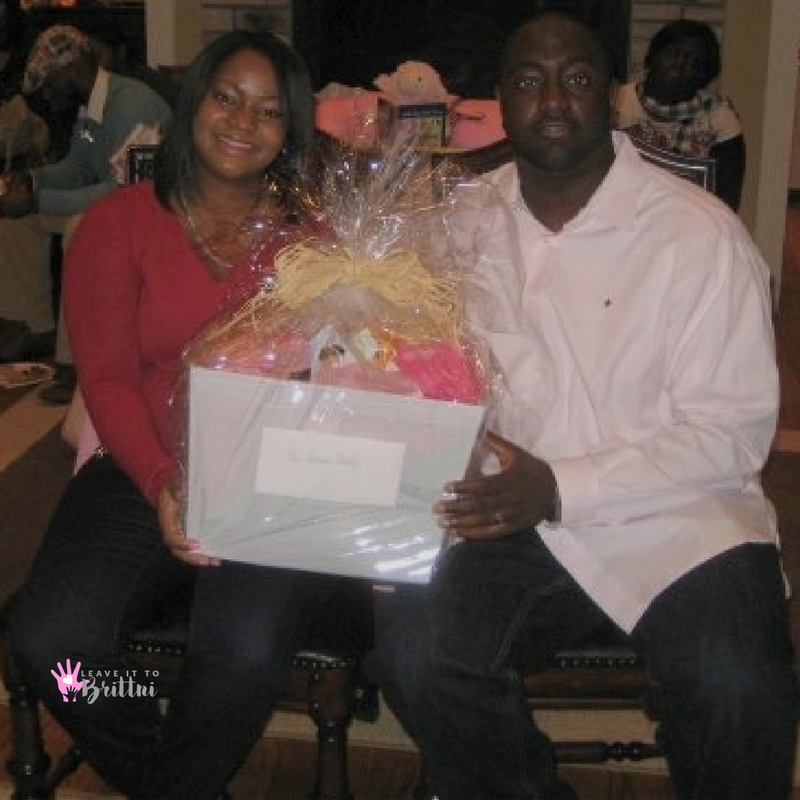 That face is because he just found out where the baby is coming out.
Come to think of it, maybe I should've taken note of everyone's warm spirits and registered for that all-expenses paid couples vacation we're still waiting on. Ah well, you live and you learn.
As time passed, we learned however that baby news has somewhat of a short shelf life. When you have your second child, sure you'll still get the congratulatory messages and oodles of kind words like before, but the advice line no longer rings as often and occasionally those gift giving loved ones decrease as well. Thankfully, we were able to re-use most of the haul leftover from our first, so we counted ourselves lucky. So lucky in fact that we naively packed up everything and donated it
while patting ourselves on the back
(hoping to bless the next family) when we decided we were done with kids for a while.
Unfortunately my uterus didn't get the memo because 2 months after our Oprah-inspired giveaway, we found out I was, in fact, pregnant one last time.
Three (almost) kids, two panicked parents and one income meant that we'd have to stick with the basics this go 'round. Sure, all of those fancy accessories were fun at first but now we'd need to figure out what was absolutely necessary. And that's what it boils down to for most, I think. Not what the books say or the store windows, but from friends and family that seriously know the game: what does any baby really need?
For the lifestyle of the on-the-go mamas that I know, it's safe to say that a high chair (or anywhere for the kid to sit & eat), feeding tools (bottles and/or nursing supplies), a safe car seat and a sturdy stroller are high up on their Essentials list.
So when
Britax
recently contacted me and asked if I'd like to try their newest B-Ready stroller, I jumped at the chance. Anyone who follows me on
social media
knows that my kids keep me on the run. With 3 little ones all over the place at any given time, it's important that I'm able to
somehow tie at least one up
keep the younger two, at least, close by. You'd be surprised at how fast a 6, 4 & 2 year old can run all hopped up on fruit snacks.
For our adventures, a design that's easy to fold, offers ample storage and can maneuver everywhere from Piedmont Park to the Georgia Aquarium expertly is what I'd need. The Britax B-Ready fits the bill.
My 2 year old loves the fact that the seat sits high enough for her to feel included in the action. The chair of our older model stroller sat very low to the ground. Though it folded up slightly slimmer than the B-Ready when not in use, Parker often hesitated to sit because she seemed to be fighting a sea of legs as she rode. I can understand the kid's hesitation. There's nothing like being forced to look at size 12 Timberlands for 20 minutes as you attempt to stroll leisurely through the mall. The seat also reclines in 4 different positions and when she's feeling particularly silly we point her upward and play a game of
What's On the Ceiling
while we stroll to keep her in a good mode. (Being a parent means learning to think on the fly.)
Pic credit: Britax.com
In addition to the comfy raised chair, as a mom of many, I'm most impressed with the extra large under-seat storage. When we come to the party, we bring the noise. We also bring the snacks, the extra change of clothes, and enough sippy cups to feed a preschool class. Smart parents know the importance of coming prepared, so a stroller that helps me keep everything we need in one place (without bruising my shoulder by loading down my purse) is one I need to have. The basket beneath the seat sits wide and folds out to accommodate even more space if necessary. I recently placed 3 lunch bags, a bookbag and my purse underneath for a "quick" trip to the Children's Museum and my stride wasn't inhibited at all.
I loved the stroller from the minute
I found out I'd get to test it for free
I got it. But an added perk was that I'd get to attend a meet & greet with some Britax reps to talk all things stroller safety & other model benefits. So off the baby and I headed as Britax &
CityMoms Blog
facilitated a super fun networking event the last week in September. I got to hear all about stroller components I hadn't used yet (like the adjustable handle height and the reversible top seat) and tons of accessories I didn't even know were offered (like the bassinet attachment or second seat –
pray with me that my family won't need either of those
).
We had a ball, ate some tasty treats from
Squash Blossom Kitchens
(surprisingly even a few goodies that my hyper-allergic little one could have) and learned more about a product that we've honestly come to love. If you're on the lookout for basic baby needs that are durable, fashionable (for moms unlike myself that wear things
other
than yoga pants daily) and most of all practical, I'd definitely urge you to give
Britax
a look-see. They're in the business of making baby
and
mommy happy and that's as good as you can get, in my opinion.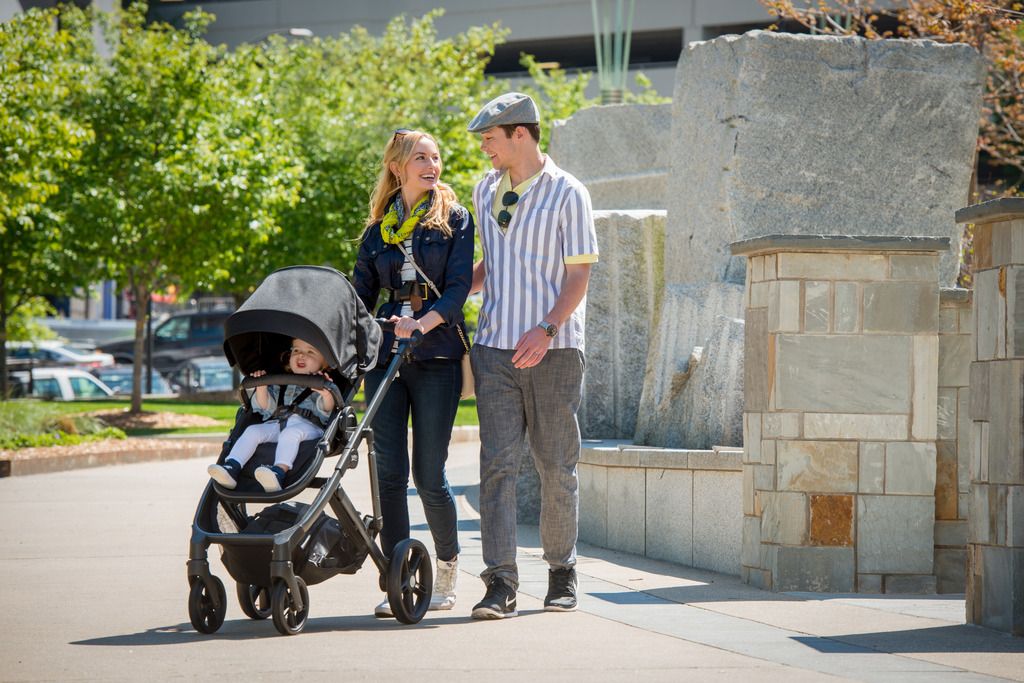 Pic credit: Britax.com
*****
This post was sponsored by Britax but all opinions and embarrassing anecdotes were my own!