It's the most wonderful time of the year...(sing it with me)
With the kids trick or treating
And everyone telling you have no fear,
It's the most wonderful time of the year.
It's the scar-scariest season of all
With those witches a-cackling,
And mummies a-tackling
Friends, full of terror, will call
It's the scar-scariest season of all.
There'll be parties for hosting,
Pumpkin seeds for roasting
And trick or treating out in the dark
There'll be scary ghost stories
And tales so gory of
Hauntings long, long ago
It's the most wonderful time of the year!
You guys can't get me down today, this really is my happy time. Fall isn't just the best because of everything changing (that whole out with the old, in with the new which makes me less sad about this summer's shorts that never quite fit right). I mean, sure the leaves are beautiful and the air is alive & crisp with anticipation. And yeah, now you can snort pumpkin spice without the neighbors thinking you're weird...but that's still not the best part!
See these days, if you listen closely you can also hear the flap of a bat's wing in the distance. And you know as darkness approaches, you might catch the yellowed, glowing eyes of the beast stalking the path behind you; it's the reason the hairs on your neck are standing at attention and your breath catches quickly in your throat. There's mystery around every corner now...and a hollowed pumpkin on every porch.
That's right, it's almost Halloween, you ghouls & goblins!
Holidays, the commercial ones mind you
(we're heathens)
, are special occasions to the Brown family. Any excuse to decorate, sing a theme song or watch a cartoon classic and we're gobbling up the candy corn and doing the Monster Mash. And Halloween is one we particularly hold close to our blackened hearts.
The kids, as they usually are, are my excuse for going a bit overboard,
if you want to be logical and call a 30 day pumpkin fest, overboard
. But we're not newbies, there's history here, people. Images below are from our annual Halloween cards (because only lightweights send out Christmas cards, yo).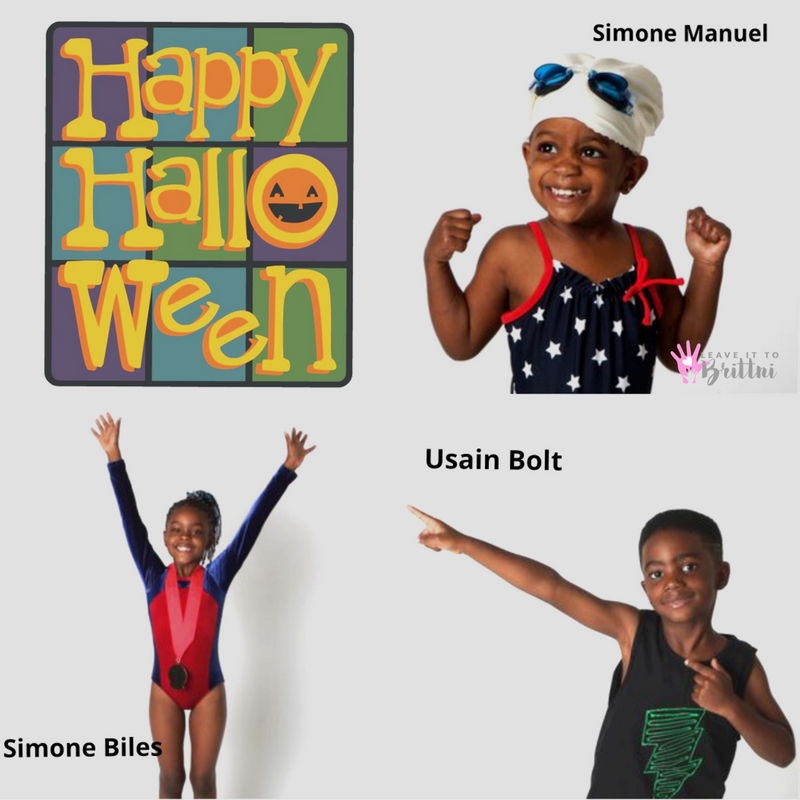 Showin' gold medal swag on y'all asses this year.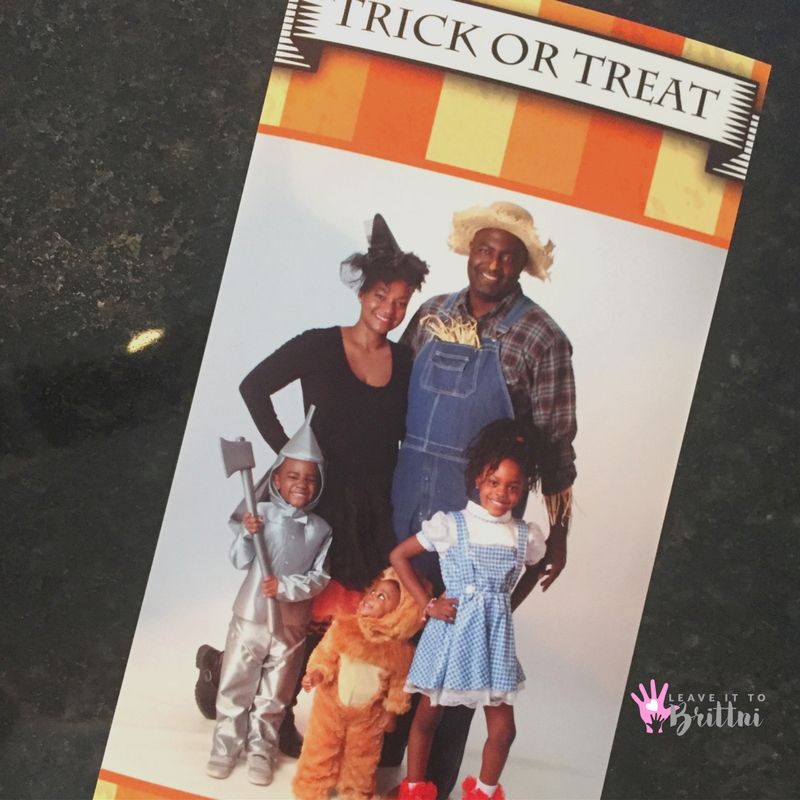 We eased on down the road in 2015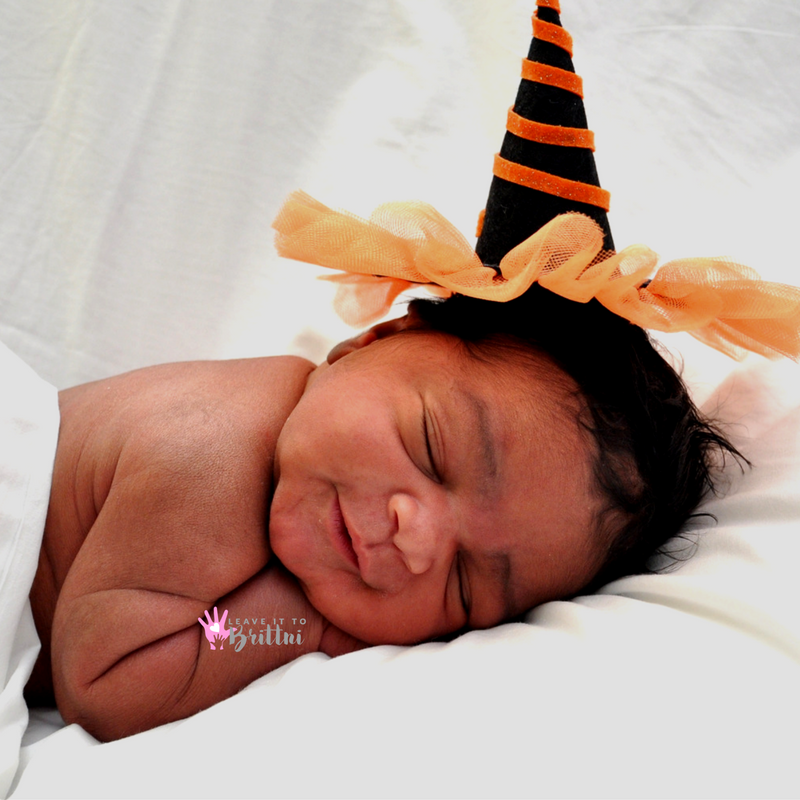 Even our birth announcements scream 'Boo!' - 2014
Beginning the 1st week of October, it's all things gourd & ghostly in the Brown household. The Wee B3 get a kick out of decorating the house - mom helps a little, but they pride themselves in directing the effort on their own. So yes, it usually looks like a kindergarten craft festival who's participants got all hopped up on apple cider & pixie sticks, but we make it work.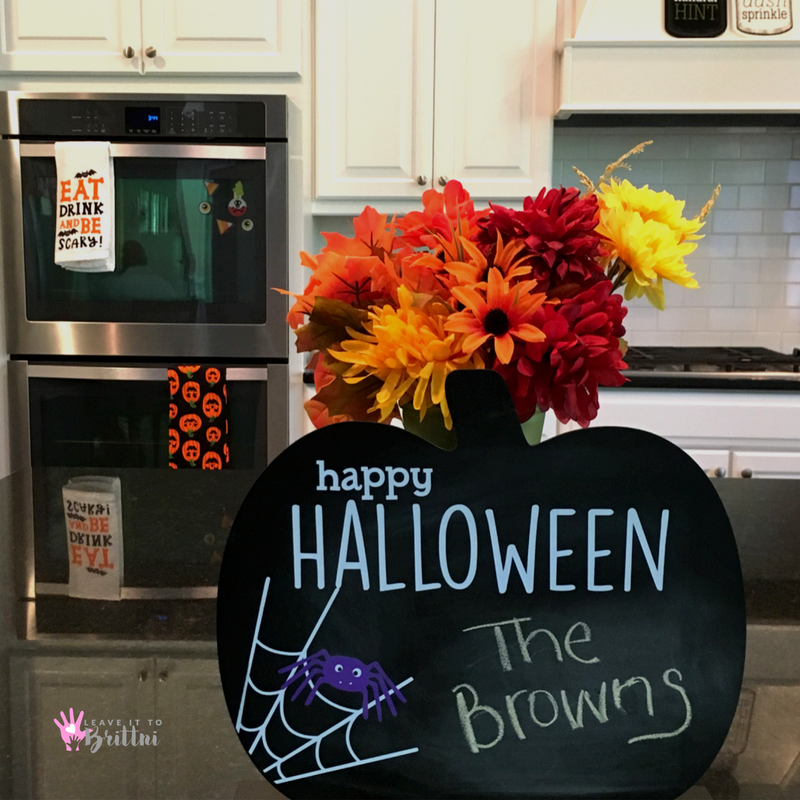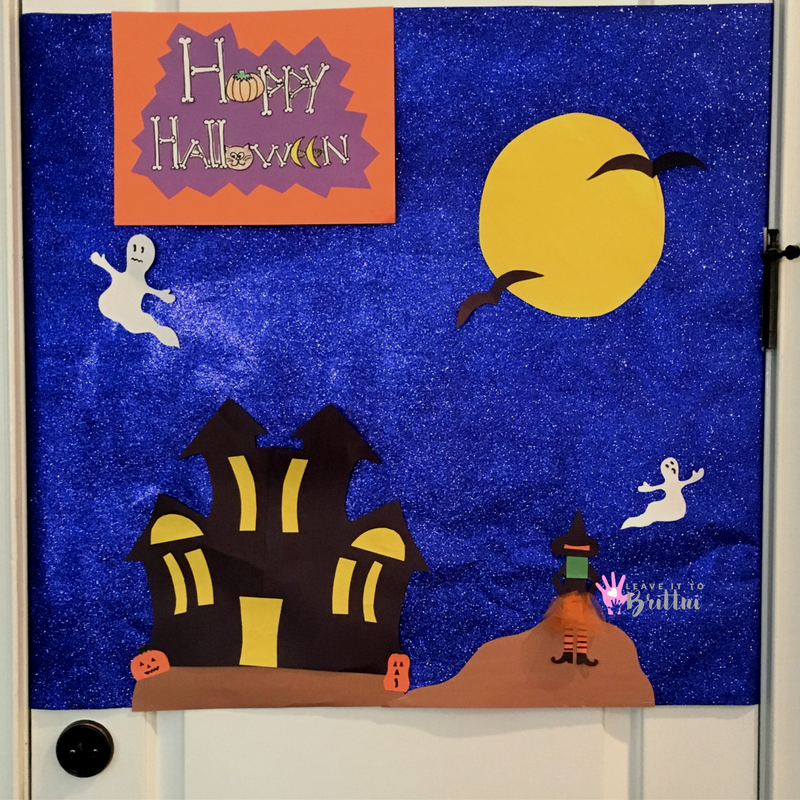 We decorate all the doors so that everyone's happy coming & going.
Our 8-legged friend joined the Wall of Wonder this year.
We eat lots of spooky treats - you'd be amazed at what you can do with a hotdog this month (
insert inappropriate sex joke that I'm supposed to be too mature for
) - and try to find new ways to 'Halloween' up our old favorites.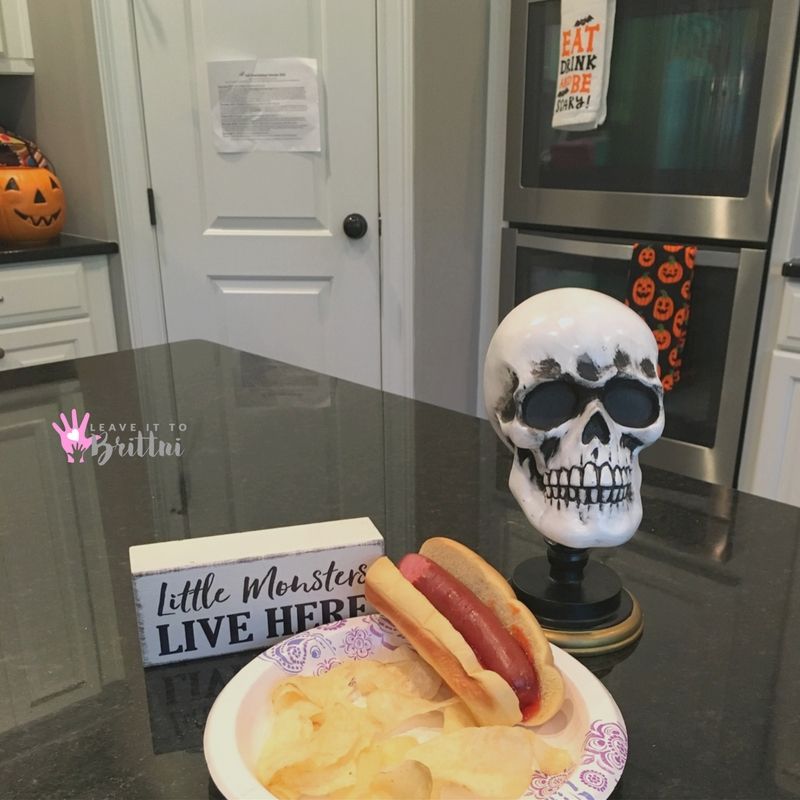 Severed finger hot dogs inspired by Pinterest.
We also go au naturale when it comes to home decor
because I'm cheap
to keep things seasonal. If there's one time of year that screams
Recycle
it's Fall. Be it leaves, acorns, or leftover twigs, you can get away with so much 'creative freedom' when Autumn rolls around.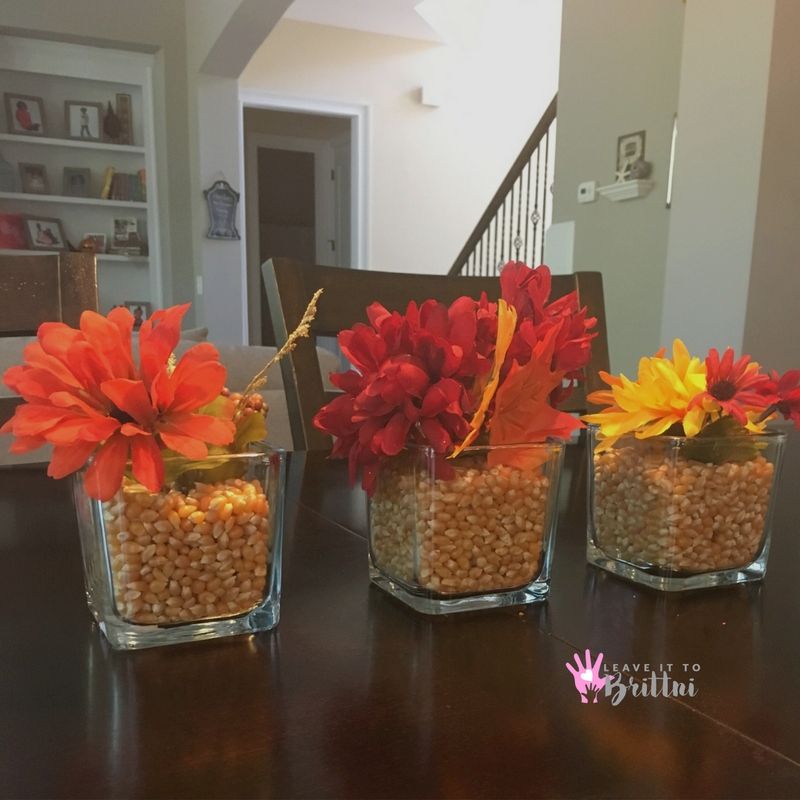 Popcorn kernels and Dollar Store flowers have never made a prettier pair.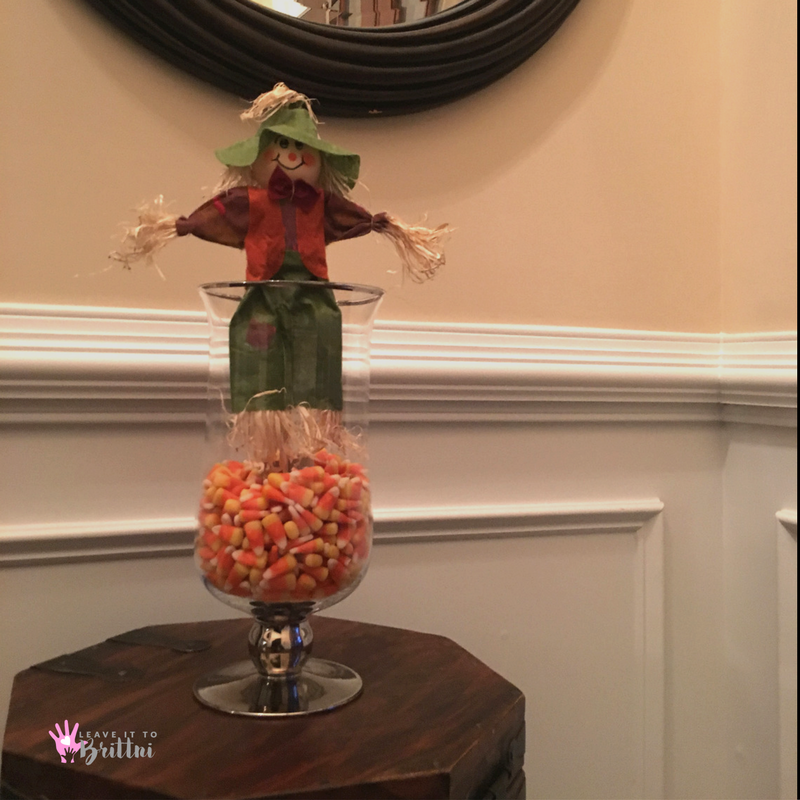 Note to self: don't use filler the kids will eat next year.
And as the weather starts to cool and the leaves crinkle and change colors we also have a ball throwing a blanket on and watching some family classics (my kids are still little so it's mostly
Hocus Pocus
and
It's the Great Pumpking, Charlie Brown
- not exactly
Saw
yet). Yes, I know it's corny and sometimes I even have to laugh at myself. But I get such a rush doing these things for the kids and I hope they remember these times fondly too. Mommy may not always remember to volunteer for all of the PTA projects, but I try to stay in my lane and do things that mean a lot to me (so that hopefully I can share that passion with them).
So there you have it, a visual hayride through our temporary Halloween haven. I hope you got a kick out of this terrifying tour, I've certainly enjoyed sharing it with you. And though it may kill you knowing that you don't have the chance to lay your head in this den of devilish delight, save your tears. My little gremlins will be city-wide all month at many of Atlanta's
holiday themed
kiddie events. So when you see that obnoxious family in the matching jack-o-lantern shirts, don't roll your eyes - join us. The more monsters, the merrier!