You guys, Parker turned 2 and I have
ALL
the feelings.
Some of which left me researching retro-active birth control when her tantrums got too out of control. Why are 2 year olds such jerks?! But I digress...
If you've been around for a little while, or follow me on
Facebook
or
Instagram
, you know that we do birthdays pretty big. And
little people
are no exception to that rule.
Over the weekend, we had an epic toddler turn up and shared our happy day with a few close friends and family. I got to break out my
corny Pinterest-inspired crafts
inner DIY diva and really transform the house into a preschooler's paradise. This year's theme for my mini-me was Rainbow Brite, or in our case, Rainbow Brown.
Take a gander at some of my iPhone's better shots (
seriously, as much as I take pictures you'd think I'd have invested in an actual camera by now *insert eye roll*
).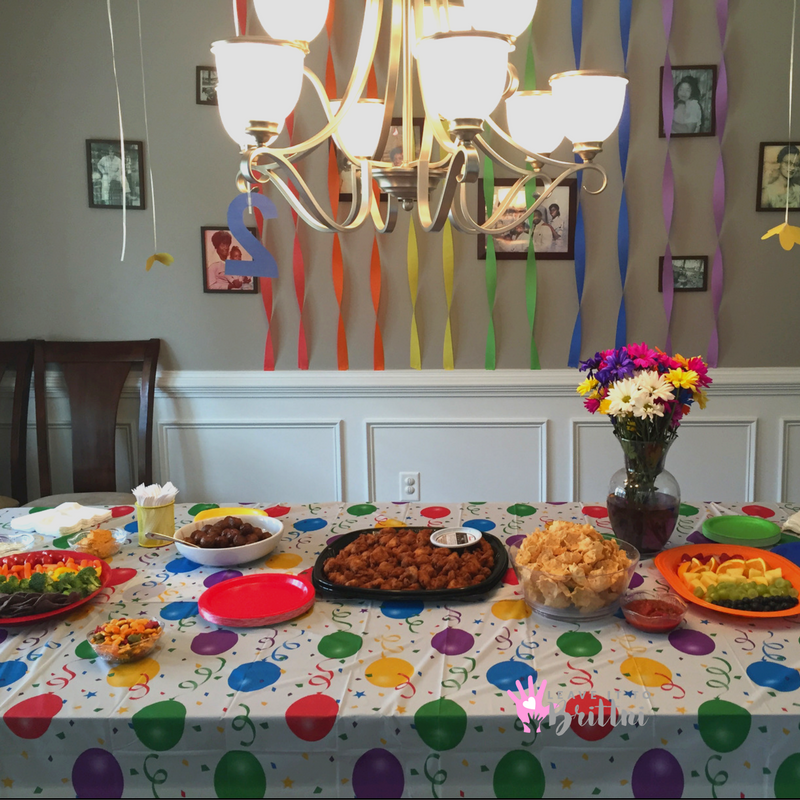 I'm very pleased with how well everything turned out. The birthday girl didn't run screaming from all of her friends (which was a step up from last year) and the house is a little bit happier for the week, I think. I'm so glad to have my bright-eyed, longest nursing, kissable belly having, temper tantrum throwing, side-eye shading, allergy-laden, snuggle bunny. She was the perfect addition to our band of weirdos and I can't wait to see what this year brings.
---
*
Pinterest
is a godsend. I found a lot of great inspiration: for my
stairway
, all the
food
,
wall
decor,
centerpieces
and so much more!